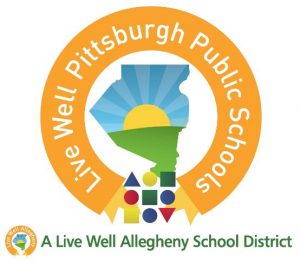 The Good Food Purchasing Policy (GFFP) was created by the Center for Good Food Purchasing. This policy helps institutions prioritize healthy, sustainable, regional, and fair foods in their purchasing contracts. The Pittsburgh Food Policy Council is working with Pittsburgh Public Schools and other community partners to create, promote and help implement a "Good Food Purchasing Policy" in the district.
The GFFP emphasizes five fundamental values:
Nutrition
Environmental Sustainability
Regional economics
Valued workforce
Animal Welfare
The Center for Good Food Purchasing works with agencies and institutions to commit to using language that promotes these values in their food contracts by adopting a purchasing policy.
On Wednesday, Oct. 27, the Pittsburgh Board of Public Education passed the Good Food Purchasing Policy for the district. PPS is the second largest school district in Pennsylvania and serves over 23,000 meals daily with a food service budget around $15 million, primarily funded by meal reimbursements through federal programs.
"Nationally, initiatives like the Good Food Purchasing Policy and Program are designed to strengthen regional food economies and protect communities, workers, and buyers from the types of food supply chain shocks that we are now seeing as a result of the pandemic," said Sarah Buranskas, Project Manager, Pittsburgh Food Policy Council.
The GFFP Coalition includes Pittsburgh Public Schools, Pittsburgh Food Policy Council, Pittsburgh parents, Center for Good Food Purchasing, Allegheny County Health Department (REACH), UPMC Children's Hospital, Adagio Health, PPS Food Service Department, Imagine PPS, PPS Obama 6-8, Pasa Sustainable Agriculture and Humane Action Pittsburgh.
View the press release.
The Good Food Pittsburgh Coalition meets on the second Monday of each month from 1 p.m. to 2:30 p.m. If you have any questions, please contact Sarah Buranskas or Jennifer Giovanniello with any questions at sarah@pittsburghfoodpolicy.org or jen@pittsburghfoodpolicy.org.