Welcome to our September 2021 Live Well Allegheny e-update. Please find a variety of information that will be helpful to you in your efforts and can also be shared within your own networks. As always, you can find a great deal of information on our website, including our Partner Resources.
We now have 216 community partners, 68 municipalities, 53 restaurants, 33 workplaces and 18 school districts united in our efforts to make Allegheny County healthy for all!
Be sure to like and follow the Allegheny County Health Department on Facebook and Twitter to stay up-to-date on all ACHD news.
A Letter From Our Director
Greeting from the Director's Corner.
Fall is officially here, the cooler weather is settling in and certain aspects of our lives are returning to normal. In-person learning has resumed at our schools. People are less afraid to venture into public spaces, including our parks and riverfronts. Workers are returning to their offices.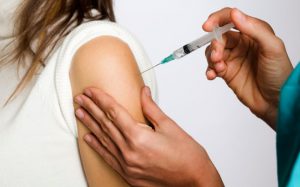 This is all possible because of the COVID-19 vaccines, which help protect people from serious illness, hospitalization and death, even with the highly transmissible Delta variant. According to the September Vaccination report, 67 percent of eligible residents are now fully vaccinated, and 7 percent are partially vaccinated. When children under age 12 become eligible, I expect the number of vaccinated people countywide to rise significantly.
The focus lately has naturally been on the COVID-19 vaccines. But we can't forget other routine childhood vaccinations that protect against serious diseases, including measles, mumps, chickenpox and whooping cough. Many children fell behind on these vaccinations during the pandemic; now is the time to catch up. If you haven't done so yet, please make an appointment with your child's doctor, at any Federally Qualified Health Center or at the Health Department's Immunization Clinic (425 First Avenue, Downtown Pittsburgh). To schedule an appointment, call 412-578-8062.
And don't forget about the flu vaccine, which is now available—and which you can get with your COVID-19 vaccine. The Immunization Clinic will hold Saturday clinics on Oct. 2, 16 and 30. Please protect yourself and others by getting a vaccine today.
Thank you for your time and enjoy this month's Live Well Allegheny e-update. As always, please remember to be safe and be kind.
Dr. Debra Bogen
Director, Allegheny County Health Department
Health Observances
September is National Childhood Obesity Awareness Month
One in five American children are obese. Compared to children with healthy weight, children who are overweight or obese are at a higher risk for asthma, sleep apnea, bone and joint problems, type 2 diabetes and heart disease. For guidance on healthy eating, check out the latest edition of the Dietary Guidelines for Americans.
September is National Food Safety Education Month
According to the CDC, every year an estimated one in six Americans get sick, 128,000 are hospitalized, and 3,000 die from eating contaminated food. Anyone can get sick from a foodborne illness. Learn how to take steps to help prevent food poisoning by following The Core Four Practices.
September is National Suicide Prevention Month
Suicide is the 10th leading cause of death in the United States. Together, we can help stop suicide. It's important that we know how to talk about suicide and connect ourselves and our loved ones to help if we ever need it. For more information visit the American Foundation for Suicide Prevention at AFSP.org.
September is National Recovery Month
National Recovery Month is a national observance held every September to promote and support new evidence-based treatment and recovery practices. For more resources or to get help visit SAMHSA's National Helpline 1-800-662-4357 or the SAMHSA website.
Allegheny County Health Department's Overdose Prevention Project put together a list of local resources for people in recovery. Here is a link to the brochure.
What's Happening in Public Health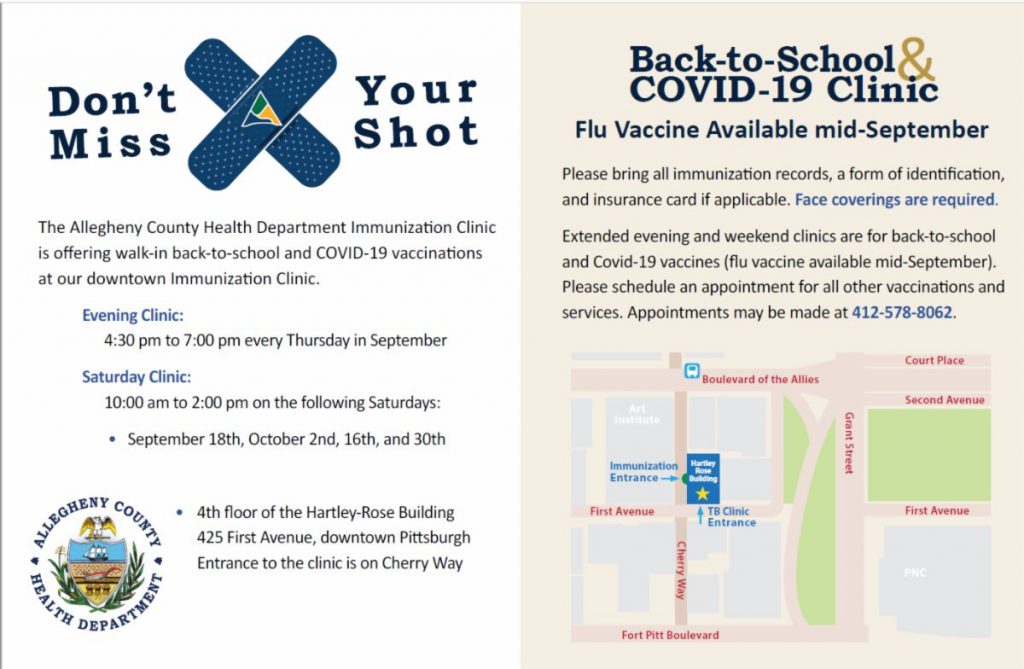 Partner Information & Opportunities
The Live Well Allegheny Learning Collaborative is an opportunity to regularly convene participants in order to promote the implementation of evidence-based practices. By implementing evidence-based practices, we can work together to improve the overall health of Allegheny County residents.
Please join us for our virtual speaker series on October 12, 2021 from 10 a.m.-11 a.m. to learn more about improving mental health with American Foundation for Suicide Prevention . To register visit our JotForm at the link below:
https://form.jotform.com/kohlid/LWACollaborativeSession2
All questions for the speakers should be submitted to the JotForm or to victoria.baker@alleghenycounty.us by September 30, 2021.
Thank you & hope to see you there!
Do you want to start a community food garden in your neighborhood? Grow Pittsburgh supports new groups with the skills and materials you need to start a thriving community garden. If you are interested in applying for next year, complete a 2022 General Interest Form ASAP! The full Application must be completed by October 1, 2021 to be considered for a spring build in 2022.
The Community Change Grant program supports the growing network of advocates, organizations and agencies working to advance walkability. Grants are awarded to innovative, engaging and inclusive programs and projects that create change and opportunity for walking and movement at the community level.
Applications for the grant are now open; the awarded funds are to be used in the 2022 calendar year. The number of grants awarded varies each year, depending on available funds.
Deadline to apply is 10 p.m. on September 30.
A warm welcome to our new Live Well Allegheny Community Partner!
Located in a beautiful historic site in Homestead, the Dragon's Den is a bold 501 (c)(3) non-profit providing transformative learning environments for children. Using a suspended obstacle course and other innovative programs, they teach youth of diverse backgrounds and abilities to overcome challenges in themselves and their communities. To learn more about our new partner's commitment to health and wellness, look them up on the Search Local Resources web page.