Welcome to our new partners!
We have nine new community partners since December. Welcome to Student Conservation Association, 52nd Street Market, Women for a Healthy Environment, Art Expression Inc., CONNECT, Ruth's Way, Meatless Monday Pittsburgh, and Innovative Fitness! We look forward to working together with you to improve the health of our county.
We have a helpful video to guide you through managing your partner profile and other aspects of our website. If you have further questions, please contact Marie Fontelo at mfontelo@achd.net.
Live Well Allegheny Restaurants
On January 21st, we celebrated our first group of eating establishments recognized in the Live Well Restaurants program. All locations recognized in this initiative must commit to eliminating trans-fat oils, being smoke free, and not selling tobacco products.
Congratulations to Bridges Restaurant & Lounge, as well as the Food and  Nutrition Departments of Magee-Womens Hospital of UPMC, UPMC Passavant, UPMC Mercy, and UPMC St. Margaret!
#HowDoYouLiveWell
Continue to share your tips for healthy living using the hashtag #HowDoYouLiveWell on Facebook, Twitter, or Instagram. We love seeing how our partners are living well in Allegheny County!
Let's Move Champion Schools Awards Application Open
Let's Move Pittsburgh, a Live Well Allegheny Community Partner, is accepting applications for their Champion Schools Awards grant program. They will award up to 40 Champion Schools for programs that focus on one or more of the following areas:
Bag the Junk: Increase healthy food and nutrition education in schools
Get Kids Moving: Increase physical activity in and out of schools
Teach Kids to Grow and Cook Food: Increase knowledge of how to grow and prepare healthy food
Do you need ABAWD volunteers?
Work requirements for people receiving food stamps are due to take effect in Pennsylvania on March 1, 2016. This will affect thousands of able-bodied adults without dependents (ABAWDs) in Allegheny County.
People who are not meeting federally defined Supplemental Nutrition Assistance Program (SNAP) work requirements will only be eligible for those benefits for 3 months in a 3-year period.
Do you need volunteers? Some of our community partners are putting together a network of nonprofit organizations that will host people needing to do community service to fulfill the ABAWD work requirement.
Green Grocer
The Green Grocer is a mobile farmers market run by the Greater Pittsburgh Community Food Bank, a Live Well Allegheny Community Partner. It is designed to travel and provide fresh food options in food desert communities. Currently there are 4 market stops each week in different neighborhoods including California-Kirkbride, Clairton, Mt. Oliver/Knoxville, and Wilmerding.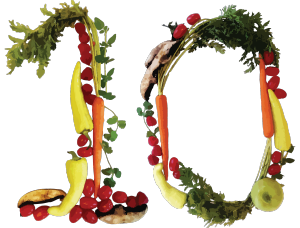 2016 Farm to Table Conference:
March 18th and 19th
Farm to Table Pittsburgh is hosting their 10th annual conference. With the theme "Keep it Real, Keep it Local!" the weekend is all about tasting and learning about local fare that the Western PA region has to offer.  Attendees can hear speakers, see demonstrations and stroll the Exhibit Hall talking to vendors.
What's Happening in Public Health
Whole Health Conference – Biking, Walking, and Good Nutrition
Walk Works will be presenting at the Whole Health Conference on March 22nd at the Kovalchick Convention Center in Indiana County.
Are you ready for some Whole Health – the synergy of physical activity and good nutrition? Join us to hear experts address moving toward a healthier lifestyle through active transportation and the benefits that walking has on memory, to learn from community-based organizations how they have developed walking routes and corresponding social support interventions within their communities, and to get unique perspectives on how to effectively influence policy.
Be There Campaign Encourages School Attendance
Did you know that school attendance has a great impact on health? Learn more about chronic absenteeism from the Be There campaign and watch their new video!